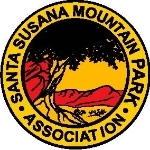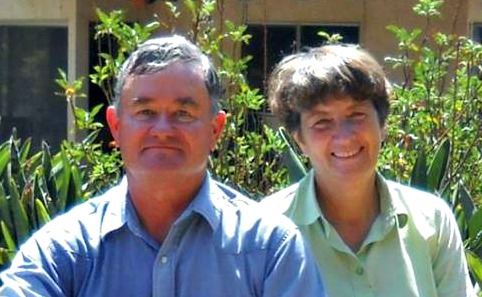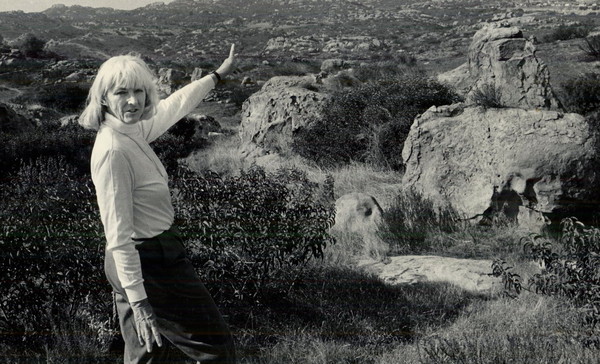 Janice Hinkston, Chatsworth photo: CureZone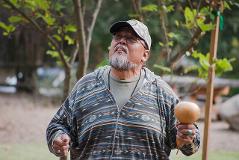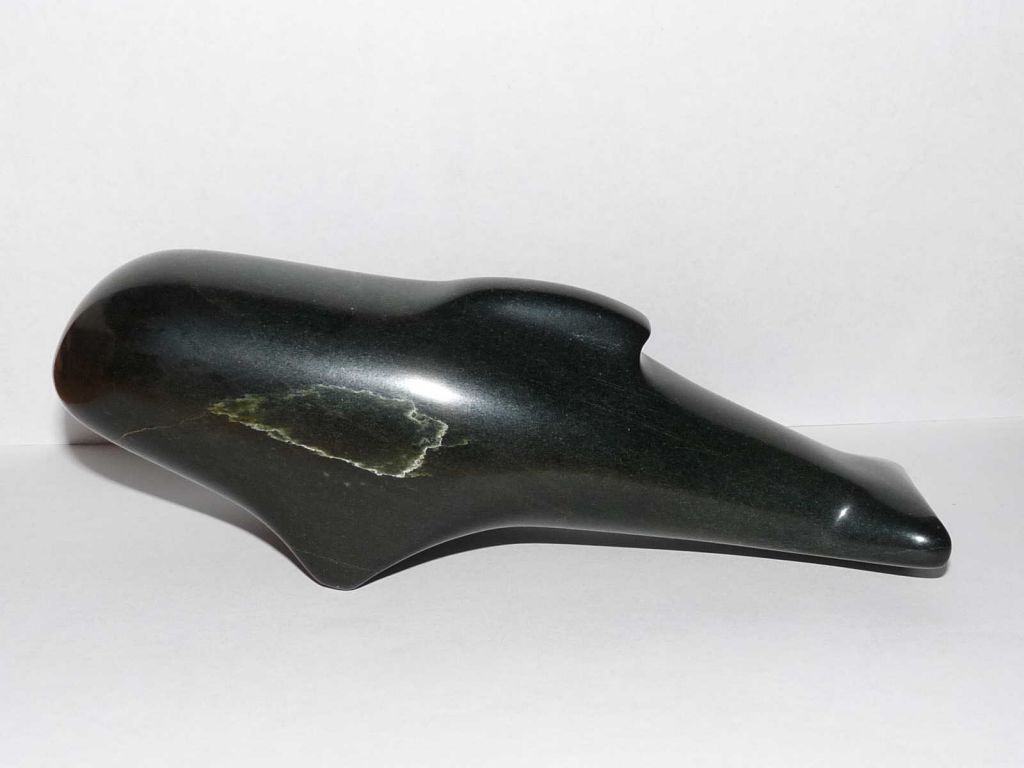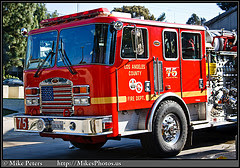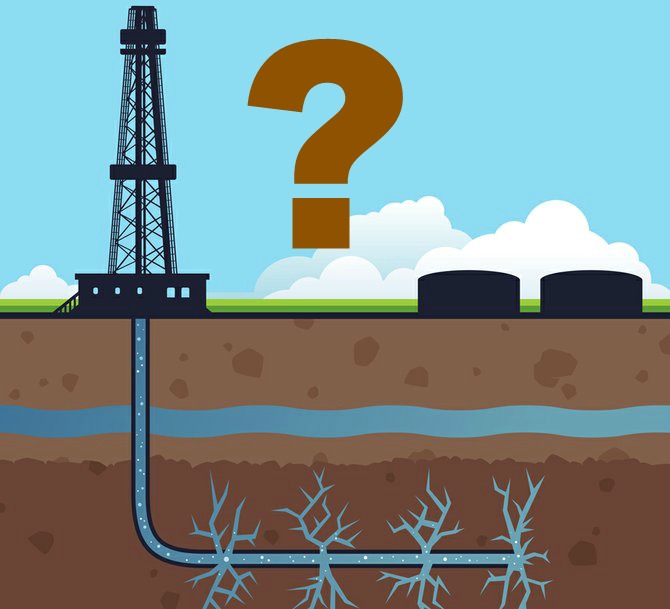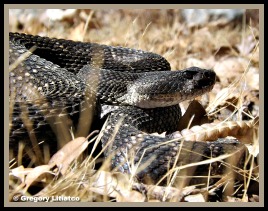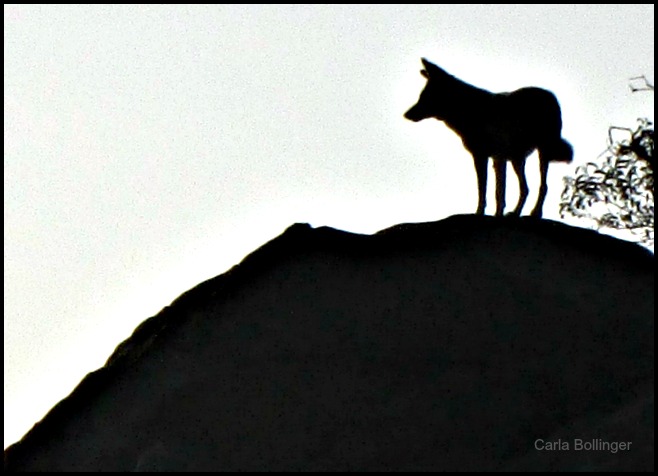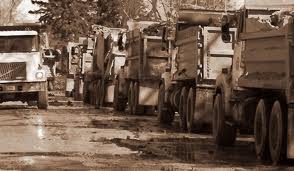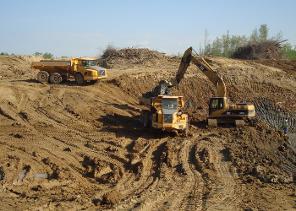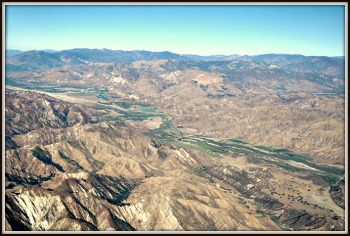 Santa Clara River Valley - B. Perry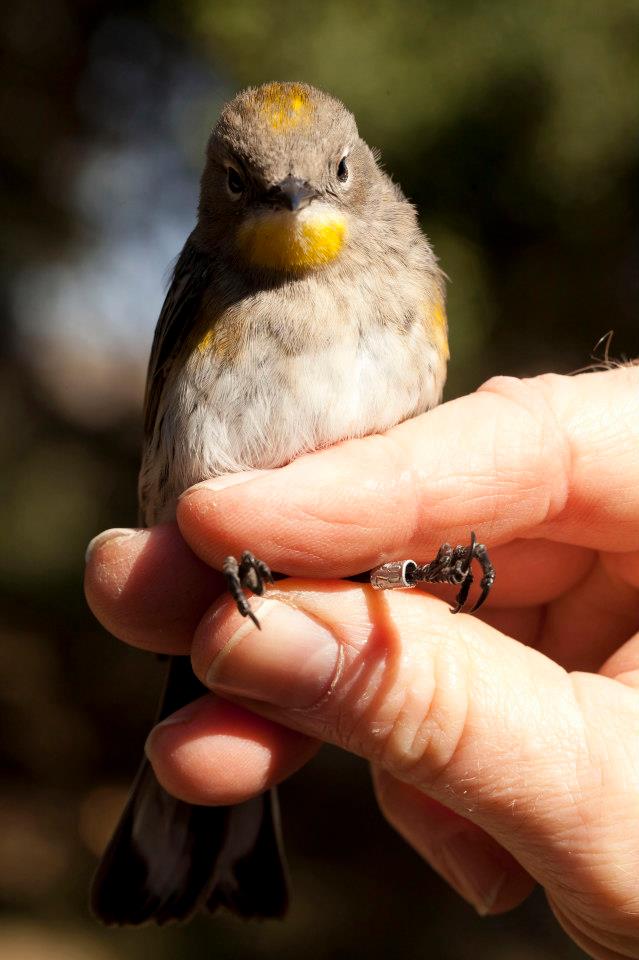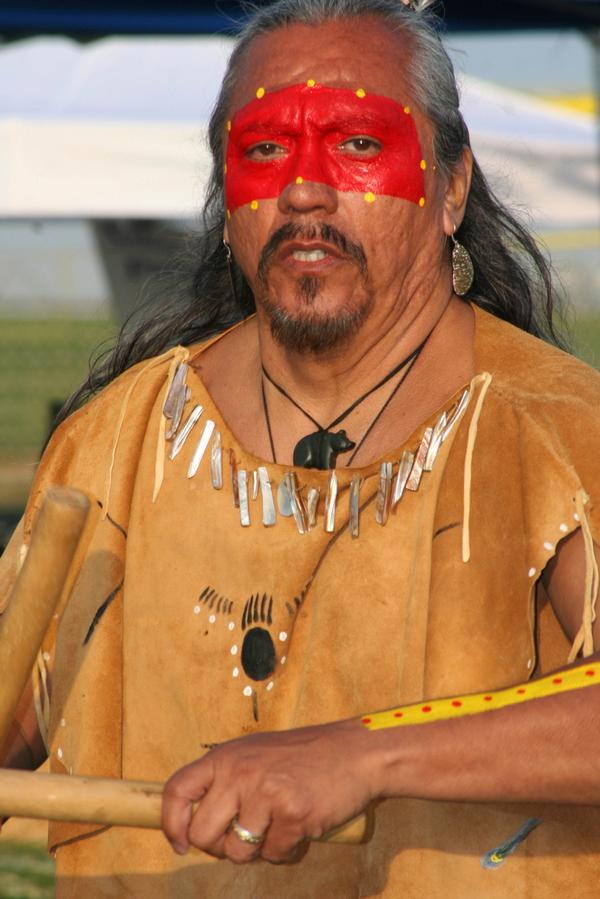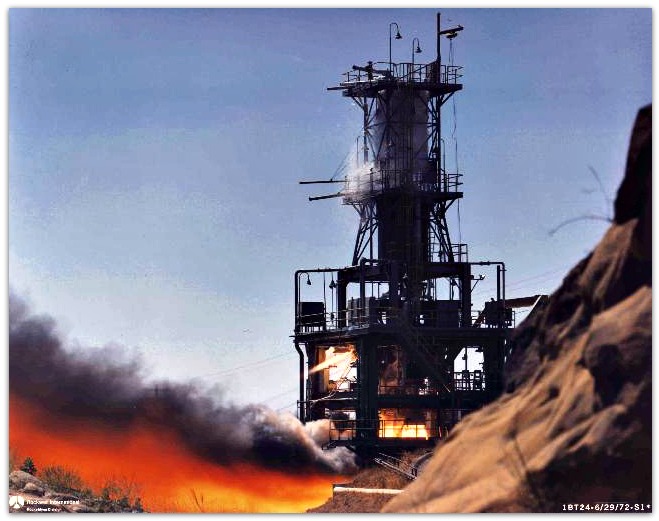 Alfa 1 Rocket Engine Test Stand at SSFL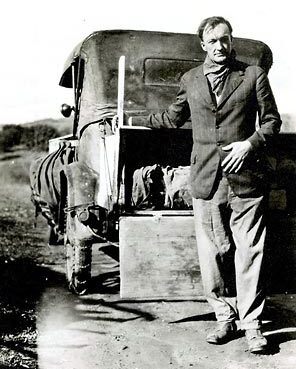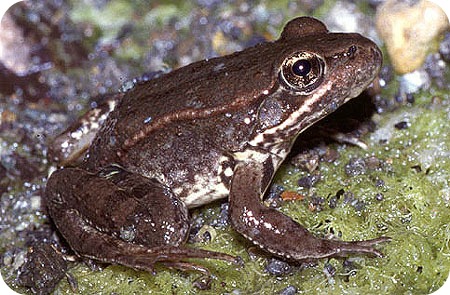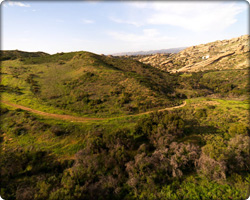 Santa Susana Field Lab in the Simi Hills
("Rocketdyne") photo: Boeing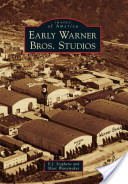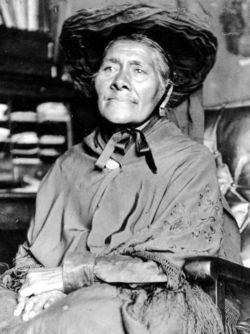 Preserving and protecting the Santa Susana Mountains and Simi Hills of Southern California
Chatsworth's Historical Timeline
An SSMPA Community Meeting
Monday, November 17, 2014
Presenters: Ann & Ray Vincent - Chatsworth Historical Society
Ann & Ray will covered a pictorial presentation highlighting Chatsworth's timeline, significant events in Chatsworth history, and its historic landmarks.
Park Or No Park?
An SSMPA Community Meeting
Monday October 20, 2014
Art Seidenbaum's 1972 KCET interview with Jan Hinkston, founder of the SSMPA, and others (pro & con) on the issue of establishing a Santa Susana Mountains / Simi Hills state park.
The anti-open space/park advocates protested an invasion of "foreigners" and claimed land owner rights.
The pro-park advocates presented the need for preserving natural land and cultural assets.
The Santa Susana Pass State Historic Park became a reality in 1998.
14
Chumash Chief and Soapstone Carver
An SSMPA Community Meeting
Monday September 15, 2014 7:00pm
Presenter: Ted Garcia
Ted Garcia, Chief of his band of the Chumash Tribe from the San Fernando Valley is multi-talented in Native American traditional songs, storytelling and soapstone carving. His soapstone carvings carry the spirit of the land of his Chumash ancestry. He is a featured artist in the Discovery Channel's National Parks show.
Garcia began his presentation with a spiritual blessing for the late Diana Dixon-Davis, long-time Santa Susana Mountain Park Association member and director.
38
Personal Wildfire Action Plan
An SSMPA Community Meeting
Ready – Set – Go
May 19, 2014 7 p.m.
The Fire Captain from LA County Lake Manor Firehouse discussed how to best prepare for wildfires in Chatsworth and surrounding area, what to do and not do, to best protect your family and home. The presentation explained the fire department's emergency use of the heliport located in the Chatsworth Nature Preserve during a brushfire in the area.
Fire safety handouts were provided at the meeting.
20
April 21, 2014 - SSMPA's Community Meeting
What's Fracking in SoCal?
Presenters: Tom Nachtrab, SSMPA, Alex Nagy, Food & Water Watch, Al Knight, SSMPA
Learn about the controversial
technique for pulling more gas and oil
out of the earth.
Learn what fracking is. Learn how it works and where it's done. What are its advantages, its risks? Why is it a political issue as well as a technological issue?
Hear from proponents and opponents.
43
Celebrate St. Patrick's Day* by banishing the Rattlesnakes in your yard!
Monday March 17, 2014
Presenter: Bruce Freeman
Bruce Freeman is a volunteer instructor on rattlesnake education and safety for the CA Dept. of Fish & Wildlife. He also speaks about rattlesnake safety for Homeowner's Associations (HOAs), Community Councils, and businesses. He shared his knowledge on how to avoid attracting rattlesnakes to your yard, what to do if bitten by a rattlesnake, how to differentiate a gopher snake (non-venomous) from a rattlesnake (venomous), and why we should respect rattlesnakes. Bruce brought several snakes to the meeting for show & tell.
*The legend of St. Patrick banishing snakes was just that … a legend. Post-glacial Ireland did not have snakes so there wasn't a need to "banish" snakes! 39
Coyotes Amongst Us
Monday February 17, 2014
Presenter: Mike Kuhn, Executive Chair Rancho Simi Trail Blazers
Mike Kuhn, an avid hiker for decades, often hiking in the evening hours, presented his knowledge and personal observations about the resourceful coyotes. He noted that: "Despite the fact that coyotes have faced more lethal force than any other predator, they have been highly successful and have rapidly expanded their range. They have become denizens in our cities." Mike presented technical data on results of radio-collared studies. He covered his personal encounters to illustrate coyote society, and causes of their death in our area, diet, predation on cats and dogs, and attacks on humans. 58
Cleanup: Santa Susana Field Lab (SSFL)
Monday January 20, 2014
Presenters: Panel of Speakers Led by John Luker
The SSMPA panel explored many alternatives to a "cleanup to background": proven, conventional alternatives that have been successful in restoring radiologically and chemically contaminated sites in California and elsewhere in the US.
Relative risk assessments of several clean up scenarios were explored.
Extreme "background" cleanup
100,000+ truckloads through our community
versus
a rational, technical approach...

Which is safer for You?
Which is better for the Environment?
Come to SSMPA's Community Meeting to learn the truth & consequences
A discussion of possible choices for the clean up of the old Rocketdyne facility and consequences for the most important habitat linkage in Southern California.
John Luker:
Post-Cleanup Alternatives: A National Park or a luxury homestead?
Mark Osokow:
The Southern Buffer Zone: Hope for the future of wilderness or corporate profits?
Diana Dixon-Davis:
Balance: Human Health AND the Environment.
Barbara Tejada:
Preservation for the future: Section 106 and the CEQA process;
Why is SSFL different?
40
Saving the Santa Clara River and the San Francis Dam Break
Monday, November 18, 2013 SSMPA Community Presentation
7:00pm
Free and open to the public
Presenter #1: Lynne Plambeck / Saving the Santa Clara River
Lynne reported on the efforts by the coalition of conservation organizations and public interest groups, to stop the proposed Newhall Land Development (NLD), an area of 2,000 acres along the Santa Clara River, a proposed development of 60,000 homes. The NLD will destroy the flow of the Santa Clara River by converting tributary streams to concrete-lined channels, filling in the Santa Clara River's floodplain on a large scale, causing destruction of open space, a riparian eco-system, unearthing and desecrating American Indian burial sites, sacred places, and cultural and natural resources. Lawsuits have been filed against Los Angeles County for not adhering to various environmental laws, Native American, state and federal laws.
Presenter#2: Arlene Bernholtz / San Francis Dam Break
Arlene shared stories of the largest California man-made disaster. March 1928 the dam broke with waters as high as 77-79 feet high that swept through the Santa Clarita Valley - Ventura County and out to the Pacific Ocean. The dam break destroyed livestock, wildlife, homes, with a human death count of approximately 600 people; actual count is unknown. Man-made disasters will continue to occur when the power of nature is not respected. 29
San Fernando Valley Bird Observatory located in Simi Hills - SSFL
Monday, October 21, 2013 SSMPA Community Presentation
7:00pm
Free and open to the public
Presenter:
Mark Osokow, SFV Audubon Society, Biologist with special interest in bird migration.
Mark Osokow led the campaign to establish a bird observatory at the Santa Susana Field Lab (SSFL) for the purpose of systematically gathering information to fill data gaps about population distribution of birds throughout the San Fernando Valley and adjacent areas. Members of the SFV Audubon Society and others help with general site survey counts and birdbanding at the Bird Observatory. Join us for Mark's fascinating photo presentation on bird banding in the Simi Hills.
35
Chumash Story Telling and Wisdom
Monday, September 16, 2013 SSMPA Community Presentation
Free and open to the public
Presenter:
Dennis Garcia, Chumash Traditional Dancer and Story Teller
Dennis Garcia was raised to believe in three values: limitation, moderation and compensation. He shared with us how wealth comes in many different forms. Garcia brought a display of his dance regalia and a few other Chumash ceremony artifacts. It was a Chumash spiritual evening of storytelling and wisdom to begin the fall season.
Rocket Engine Development and Space Program Achievements at Santa Susana Field Lab (SSFL)
Monday, May 20, 2013 SSMPA Community Presentation
Presenter:
William Vietinghoff
, Development Engineer for Atlas Missile and Space Shuttle Main Engine
Many people in the community know that a range of activities in rocket engine development and space programs were made possible by the testing activities by Rocketdyne at the SSFL site. The programs were classified, but information is now available and will be covered in this talk.
Vietinghoff feels we have a historic landmark at our doorstep, unique in America, that may not be fully appreciated. That landmark, he is afraid, is being erased.
The Ethnographic Geography Of the Western San Fernando Valley
Monday, April 15, 2013 SSMPA Community Presentation
Presenter: Barbara Tejada, District Archaeologist for California State Parks
Noted ethnographer, John Peabody Harrington, went out on a series of field trips with his Native American informants, recording the names and stories associated with prominent landmarks in the San Fernando Valley. In these notes he was documenting the cultural landscapes that native people used to inform their everyday lives. Modern development may have obscured these places and changed their meanings but they remain in our backyards today.
Tejada's presentation covered the concept of cultural landscape, taking her standing-room-only audience on a virtual field trip of the places Harrington noted, and told the stories of the past.
The Threatened California Red-Legged Frog
Monday, March 18, 2013 SSMPA Community Presentation
Free and open to the public
Presenter: Jonathan Q. Richmond, Ph.D.,
Biological Resources Div., US Geological Survey (USGS)
The Biological Resources Division of the USGS actively conducts conservation genetic research on threatened and endangered species, as well as studies on the ecological effects of non-native species. Richmond discussed several ongoing research projects on these topics:
one involves the endangered unarmored three-spine stickleback in the Santa Clara River drainage,
a second focuses on understanding the causes for population declines in the California Red-Legged Frog, and
a third explores a novel approach to managing a pest snake population on the Pacific Island of Guam.
The talk covered the types of biological research conducted by the USGS and the important role it plays in mitigating current declines in biodiversity.
HELPING SICK, INJURED, OR ABANDONED WILDLIFE
Monday, February 18, 2013 SSMPA Community Presentation
Cindy Reyes, Executive Director of California Wildlife Center (CWC), discussed medical treatment and saving both land and marine wildlife. Each year the CWC provides for thousands of animals' medical treatment, rehabilitation, and release back into their natural environment. What to do if you find a sick, injured, or abandoned animal.
Saving the Simi Hills:
Rim of the Valley, "Rocketdyne," Connecting the Linkage
Monday, January 21, 2013 SSMPA Community Presentation
Lead Presenter: John Luker, Vice President SSMPA
Special Guest:
Clark Stevens
, Executive Officer, Resource Conservation District of the Santa Monica Mountains
A review of SSMPA's recent efforts concerning
land preservation in the most important habitat linkage in Southern California
. Followed by Mr. Stevens' presentation on habitat linkages and
development issues
.
Early Warner Brothers Studios:
by E.J. Stephens and Marc Wanamaker
Monday, November 19, 2012 SSMPA Community Presentation
Presenter: E.J. Stephens, historian and author. Mr. Stephens, discussed the history of Warner Studios (1920's to 1950's) from the 110-acre Burbank film factory, the making of the Warner Bros. film moguls, filming the Westerns shot on location at Iverson Ranch such as the Lone Ranger (1956) and others in the Chatsworth area. His book is available on Amazon.
Reconstructing Espiritu: A Chumash Woman in 19th Century Calabasas
Monday, October 15, 2012 SSMPA COMMUNITY PRESENTATION
Presenter: Susan Kinkella, Professor of History at Moorpark College (American History, Native American History, and Women in American History) Professor Kinkella discussed her research on Espiritu Chijulla Leonis, a Chumash woman who lived during times of great transition and upheaval in 19th Century California. Espiritu's story illustrates the difficulties and triumphs that women experienced as they negotiated within and beyond the "appropriate" roles of race and gender. The realities of historical research in local context were also explored.
SANTA SUSANA MOUNTAIN PARK ASSOCIATION
Dedicated to the Preservation of the Santa Susana Mountains and Simi Hills
A Non-Profit 501(c)(4) Incorporated Nov. 30,1971 Founded Nov. 20,1970
SSMPA | P.O. Box 4831 | Chatsworth | CA | 91313
© 2013-14 Santa Susana Mountain Park Association