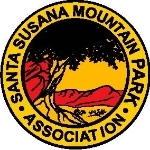 See the website of the SSFL Community Advisory Group (CAG)
Read comments that SSMPA has filed with the US Department of Energy in response to DOE's Environmental Impact Statement
Now Raise Serious Concerns about Consequences of the NASA's Proposed Cleanup at Rocketdyne
Preserving and protecting the Santa Susana Mountains and Simi Hills
of Southern California
SSMPA's next Community Meeting
will be Monday, September 18, 2017 7pm
Details coming when available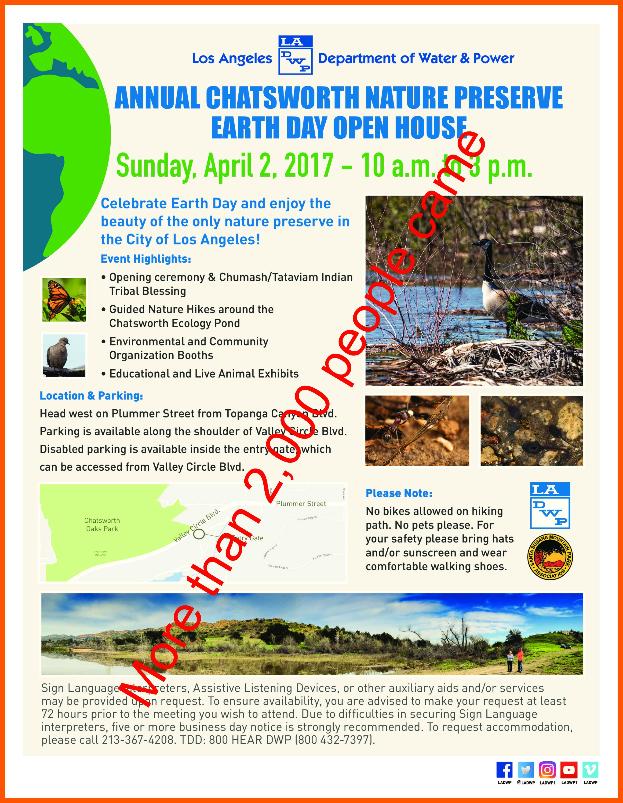 SSMPA Responds to DOE's Draft Environmental Impact Statement for Cleanup at Santa Susana Field Laboratory
We call for a responsible cleanup protecting human health and the environment, the Conservation of Natural Resources Alternative
Read SSMPA's response HERE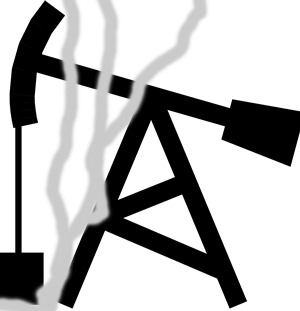 SSMPA Supports Extension of the Moratorium on Re-opening the Aliso Canyon Gas Storage Reservoir in the Santa Susana Mountains
The Old Mission Equestrian Trail - Chatsworth Section
This trail once traversed the width of the San Fernando Valley from the San Fernando Mission west to Chatsworth and Beyond
SSMPA board members Dean and Darlene Wageman are working to preserve the remaining section of the Old Mission Equestrian Trail as a Chatsworth / Los Angeles Cultural Landmark because of the trail's prominent role in our local history as a connection between the San Fernando Mission and Simi Valley and on towards the missions at Ventura and Santa Barbara. The trail section that remains appears to be actively used for both local utilities and shared egress by neighboring residential development.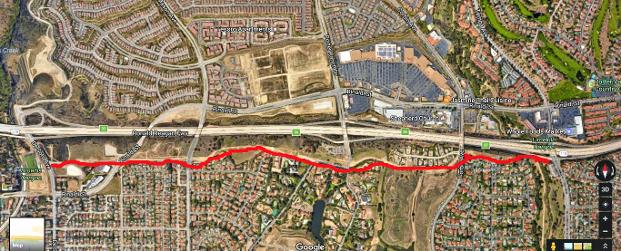 The Wagemans' concern is that if left unprotected, without a designation as part of Chatsworth's cultural history as a horse keeping community, future development will devour this rare piece of our historical past. Dean and Darlene are requesting assistance in getting the Old Mission Trail officially registered as one of Chatsworth's Historical Landmarks. If you can provide any assistance or guidance, contact Dean at
dean_wageman@yahoo.com
See videos by the Santa Susana Field Laboratory
Community Advisory Group (SSFF CAG)

SSMPA supports the creation of a National Monument at the former
Santa Susana Field Laboratory site.
Notes on Future of Santa Susana Field Lab:
Following are some of the organizations that recently called on the President of the U.S. to establish the SSFL site as a protected National Monument:
LANVEN Archeological Society

Santa Ynez Band of Chumash Indians Tribal Council

SFV Audubon Society

SSFL Community Advisory Group (CAG)

SSMPA

West Hills Neighborhood Council
Two years ago these organizations all called on the National Park Service to take over the NASA property at SSFL:
Canoga Park Neighborhood Council
Chatsworth Community Coord. Council
Chatsworth NC
Granada Hills North NC
Granada Hills South NC
Equestrian Trails Inc. - Corral 54
Lake Balboa NC
Porter Ranch NC
Reseda NC
SSMPA
Valley Alliance of NCs (VANC)
Ventura County Archaeological Society
West Hills NC
Winnetka NC
April 2015
SSMPA Calls on Englander and LA City Planning to
Former Santa Susana Field Laboratory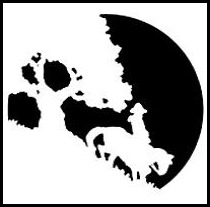 From
NASA's Comparative Analysis

of
for the Soils at Santa Susana Field Laboratory
"The more aggressive cleanup of the site that would occur under the background cleanup (more soil removal, more trucks entering the site, more emissions, more road miles, more soil to dispose of in landfills, etc.) could result in an increase in traffic accidents and spills and more habitat modification, as well as disturbance of wildlife and more impacts to archeological resources, all of which might result in reduced net benefits when compared to the risk‐based cleanup scenario." p. 5-1

SSMPA's mission is to preserve and protect the Simi Hills, Santa Susana Mountains, and regional open space.
2017 / 2018 SSMPA Board of Directors
President: Tom Nachtrab
Treasurer: Teena Takata
Director-at-Large (Communications): Vanessa Watters
Director-at-Large: Robert "Bob" Dager
Director-at-Large: Dean Wageman
Director-at-Large: Sharon Shingai
Vice President: Wendi Gladstone
Recording Secretary: Donna Nachtrab
Director-at-Large: John Luker
Director-at-Large: Warren Stone
Director-at-Large: Darlene Brothers-Wageman
SANTA SUSANA MOUNTAIN PARK ASSOCIATION
Dedicated to the Preservation of the Santa Susana Mountains and Simi Hills
A Non-Profit 501(c)(4) Incorporated Nov. 30,1971 Founded Nov. 20,1970
SSMPA | P.O. Box 4831 | Chatsworth | CA | 91313
bod © 2013-16 Santa Susana Mountain Park Association