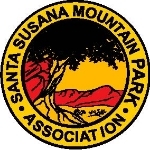 See the website of the SSFL Community Advisory Group (CAG)
SSMPA recently visited US Congressman Brad Sherman to discuss our campaign to arrange responsibly for the future of the former Santa Susana Field Laboratory.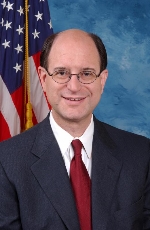 And also with State Senator Fran Pavley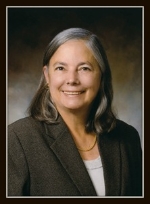 Read about our conversations HERE
Now Raise Serious Concerns about Consequences of the NASA's Proposed Cleanup at Rocketdyne
Read comments that SSMPA has filed with the US Department of Energy in preparation for its upcoming Environmental Impact Study
Preserving and protecting the Santa Susana Mountains and Simi Hills
of Southern California

Remember Chatsworth Park South?
SSMPA's next Community Meeting and Presentation
will be Monday, March 16, 2015
New! SSMPA Calls on Englander and LA City Council to
Former Santa Susana Field Laboratory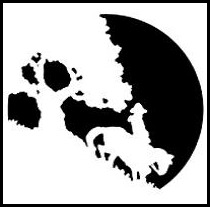 Public Land Alliance Network ▪ Meeting 1st Quarter 2015
An alliance network of conservation-environmental organizations, City/County Planners, and related government agencies...
...dedicated to a balance of public and private land to support a sustainable life for humans, pets & horses, and wildlife.
Saturday, March 21, 2015, from 8:00 am to 3:30 pm
at Santa Susana Field Laboratory
From
NASA's Comparative Analysis

of
for the Soils at Santa Susana Field Laboratory
"The more aggressive cleanup of the site that would occur under the background cleanup (more soil removal, more trucks entering the site, more emissions, more road miles, more soil to dispose of in landfills, etc.) could result in an increase in traffic accidents and spills and more habitat modification, as well as disturbance of wildlife and more impacts to archeological resources, all of which might result in reduced net benefits when compared to the risk‐based cleanup scenario." p. 5-1

SSMPA's mission is to preserve and protect the Simi Hills, Santa Susana Mountains, and regional open space.
2014 / 2015 SSMPA Board of Directors
President: Teena Takata
Treasurer: Teena Takata, acting
Program Chair, Newsletter Editor, PR: Carla Bollinger
Member-at-Large: Robert "Bob" Dager
Member-at-Large: Vanessa Watters
Member-at-Large: Wendi Gladstone
Vice President: John Luker
Recording Secretary: Donna Nachtrab
Member-at-Large: Warren Stone
Member-at-Large: Tom Nachtrab
Member Emeritus and Anthropologist: Albert Knight
SANTA SUSANA MOUNTAIN PARK ASSOCIATION
Dedicated to the Preservation of the Santa Susana Mountains and Simi Hills
A Non-Profit 501(c)(4) Incorporated Nov. 30,1971 Founded Nov. 20,1970
SSMPA | P.O. Box 4831 | Chatsworth | CA | 91313
bod © 2013-14 Santa Susana Mountain Park Association